Halesworth Gallery
JOSEPH DALTON HOOKER: A LEGACY OF BEAUTY
From Halesworth to the Himalayas
Paintings by AMICUS BOTANICUS with CHELSEA SCHOOL of BOTANICAL ART
1 to 19 July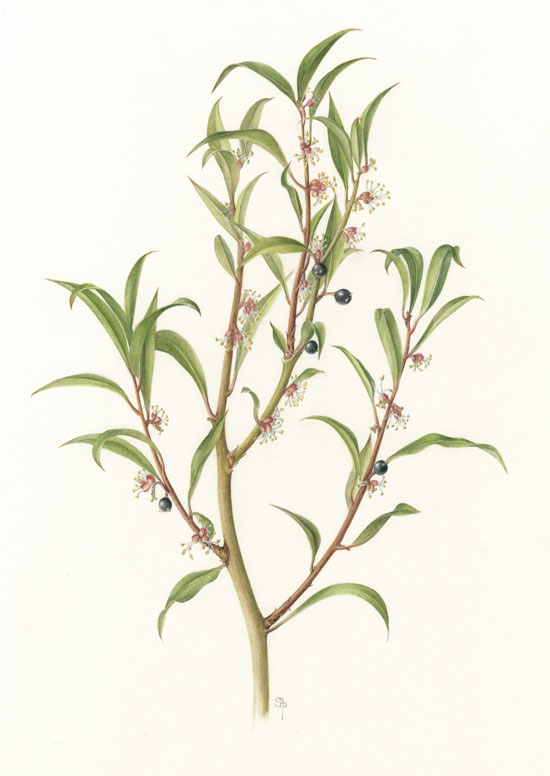 JOSEPH DALTON HOOKER: A LEGACY OF BEAUTY
From Halesworth to the Himalayas
Paintings by AMICUS BOTANICUS with CHELSEA SCHOOL of BOTANICAL ART
Halesworth is the birthplace of Sir Joseph Dalton Hooker and we will be celebrating the bicentenary of his birth with exhibitions, trails, talks and events. The Halesworth Gallery has invited CSBA Students and members of Amicus Botanicus (Alumni of CSBA) to exhibit botanical paintings of plant species relating to and named after Hooker.
The process of creating a botanical painting will be shown through the work of CSBA students. Students of the CSBA will be in the gallery, demonstrating the art of botanical painting, on the opening weekend and then on every Wednesday, Friday and Saturday throughout the exhibition.
More images of the show and more details here.
Find out more about the CSBA on their website at chelseaschoolofbotanicalart.co.uk
Find out more about Amicus Botanicus on their website.
Demonstrations of Botanical Painting in the Gallery
Pearl Bostock Wednesday 12th July
Graduating from the school with a Merit, Pearl went on to be the founder member and chairman of the ‒ regarded as having the world′s most complete collection of temperate conifers. As well as her work for Bedgebury, Pearl has also exhibited in Buenos Aires and the UK.
Pearl is a member of Amicus Botanicus.
Sally Pond Friday 14 July
Sally was awarded her diploma in Botanical Art & Illustration in 2011 with a Distinction. Since then she has regularly exhibited and runs workshops at Sarum College, Salisbury Cathederal and the Artsmartschool in Beaconsfield. Awards for her work include 3 RHS Silver-Gilt Medals and Certificates of Botanical Merit from the Society of Botanical Artists′ annual exhibitions in Westminster.
Christine Battle Saturday 15th July
After graduating from the school with a Credit in 2009, Christine was awarded an RHS Gold Medal for her paintings in 2010. She has exhibited in the UK and USA for the Hunt Institute of Botanical Documentation and the ASBA (her work being singled out for an Honourable Mention). She is a member of the Chelsea Physic Garden Florilegium Society and regularly illustrates plates for Curtis′ Botanical Magazine.
1 & 2 July
Elaine Searle and Michele Riseley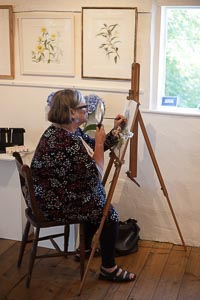 Elaine is Course Director at CSBA. She exhibits internationally with work in the Highgrove Florilegium, the permanent collection of the Hunt Institute (USA), the Garden Museum London and private collections around the world. Awards include RHS Silver Gilt medal in 2008, the Talas award at the American Society of Botanical Artists′ Annual International Exhbition 2013 and People′s Choice Award at the ASBA Annual Meeting 2015.
Penny Price Wednesday 5 July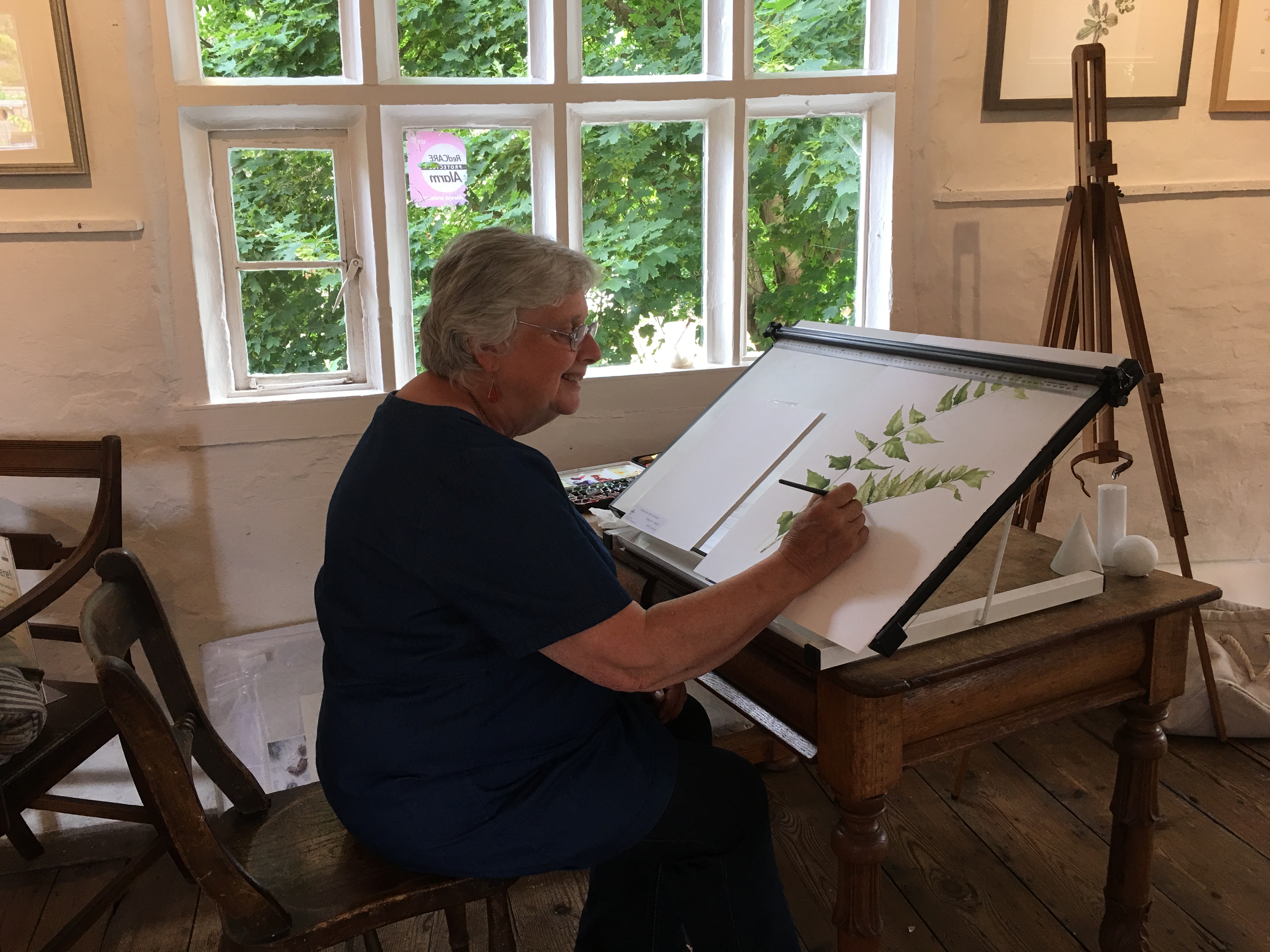 Penny graduated from the school with a Distinction in 2013. She exhibits in the UK, is a member of three Florilegium Societies: Hampton Court, Chelsea Physic Garden and Sydney Botanic Garden. Her work was awarded an RHS Silver Gilt medal in 2014. Penny teaches part-time at CSBA and the Cambridge University Botanic Gardens.
Michelle Riseley
Friday 7 July and Saturday 8 July
Michele originally trained as a Fine Artist but got hooked on Botanical Art after a visit to an exhibition at the Shirley Sherwood gallery, Kew Gardens. After a short course with Kew's botanical illustrator Lucy T Smith, she applied to study on the diploma course at Chelsea School of Botanical Art. She is now a second year student currently working on her final project for her diploma and will be demonstrating her incredibly fine drawing skills in the gallery.