Halesworth Gallery

Celebrating 53 Years of Art in Suffolk
2019
The gallery is preparing for the new season and is currently closed.
The website is being updated with details of the new season as we go along. The site will change over the next few days as we upload images and information.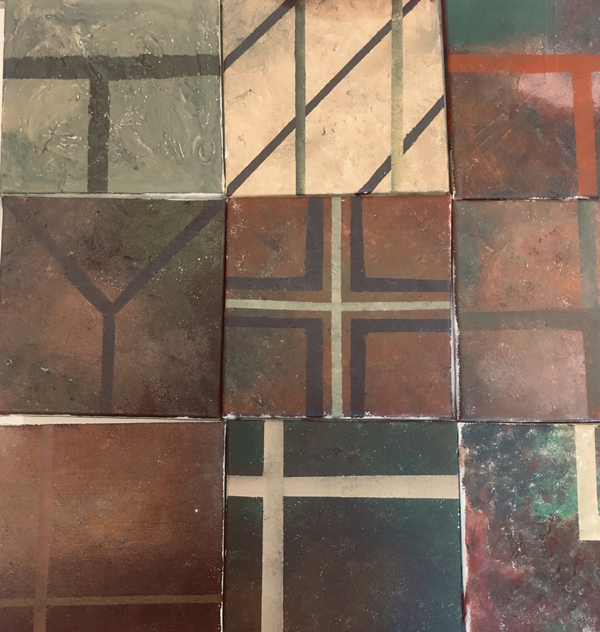 Saturday 27, Sunday 28 and Monday 29 April
Young Artists' Exhibition
Wonderful work from our local children in schools and scout and guide groups. Not to be missed.
Open 11.00am to 5.00pm on all three days.
4 to 22 May
Preview Party Friday 3 May 6.30 to 8.30
Chihiro Kinjo, David Jones, David Pairpoint
Chihiro Kinjo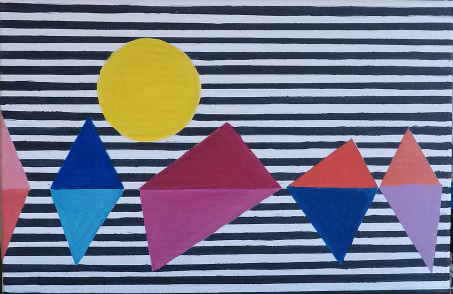 My paintings are suggestive. There are no instructions on how to look at my paintings. I take my subject matter to reduced forms and then translate the essence onto canvas. I adore the use of graphic ideas in paintings. Like the systems used in advertisements or commercial products. I endeavour to achieve a sense of allusiveness and joyfulness in my paintings.
David Jones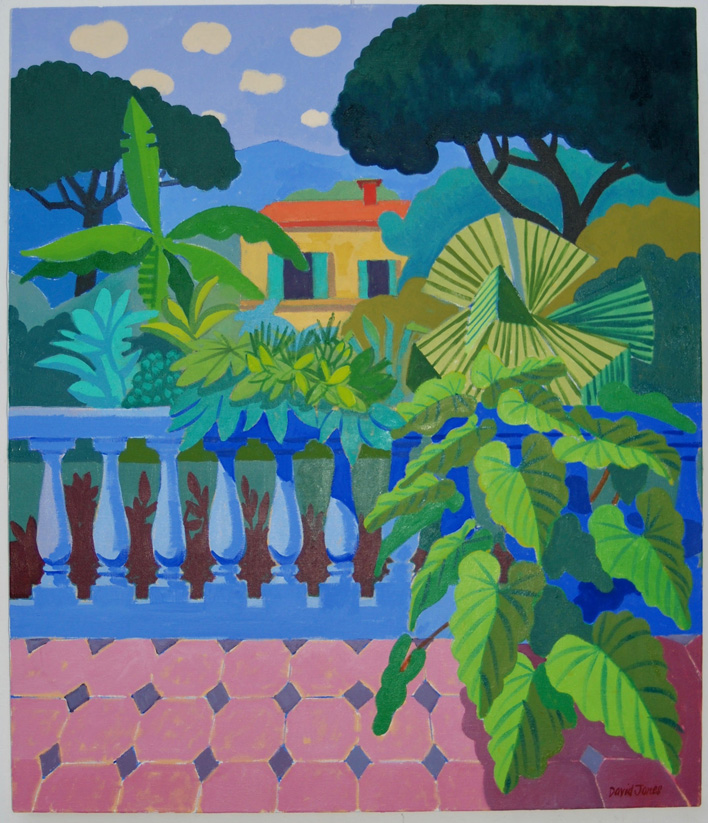 I am a painter and printmaker. The prints here are linocuts or a combination of lino and woodcut. The craft of cutting the plates gives them a strong graphic quality, which in my paintings I have to seek other ways of achieving.
The subjects of these paintings are often derived from something I've seen quite by chance. Sometimes I can almost see the finished painting instantly, at other times I have to work at it and look for references to realise the finished work. I might go out to make a specific drawing or look through my sketchbooks for what I need and occasionallly find a photograph for part of the painting. Any one painting may combine elements drawn from all three sources.
The paintings aren't intended to be a copy or reproduction of what I've seen but to capture something of the appeance of things in a pictorial and graphic way. Whilst these are figurative works I still put emphasis on abstract and pattern qualities.
I aim to make the colour an integral part of the structure of the work. I use different families and temperatures of colour to describe materials, forms and position things in space.
David Pairpoint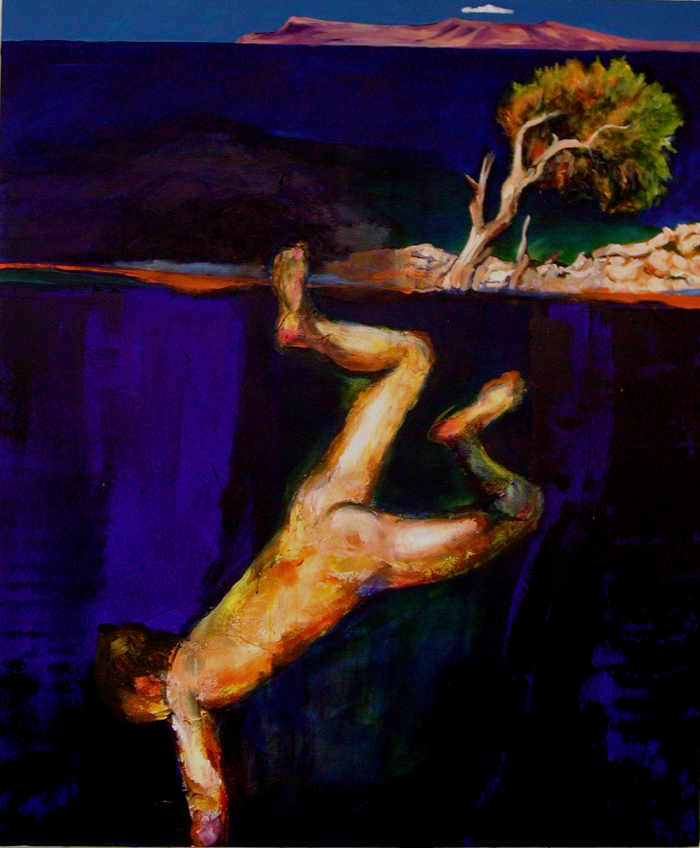 I first visited Greece in the mid 1980s and since then I have returned many times especially to the Greek islands. What none of the guide books mention is the bewitching and sinister quality the islands have; they still belong to Circe and Calypso.
There are inherent difficulties in making paintings in one of the purist most balanced landscape, on the planet. The author John Fowles puts it this way; "Many writers and painters who have gone to Greece for inspiration have discovered a sense of inadequacy, and the difficulties it induced became known as the Agean blues. "
I chose to approach the subject by using myth; the myths I have always returned to are the Homeric poems of the Iliad and the Odyssey. The paintings refer to the narratives of both these poems. Over the years I have collected ephemera from Greek beaches and these have become assemblages again referencing the same two poems.
25 May to 12 June
Preview Party Friday 24 May 6.30 to 8.30
Photography Show
Neil Piper, Chris Wheeler, Katie Hayward
Neil Piper
Chris Wheeler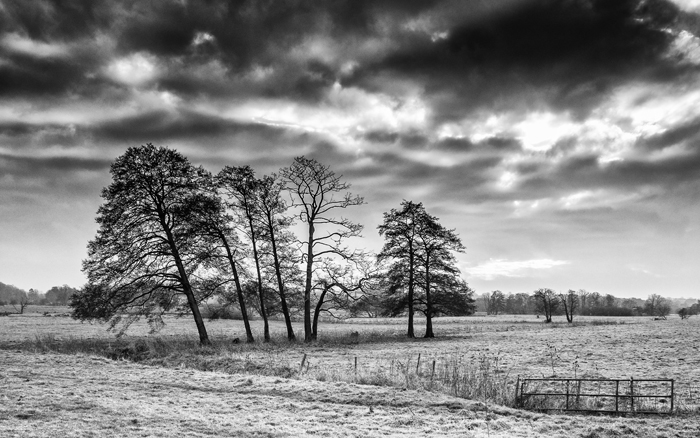 Katie Hayward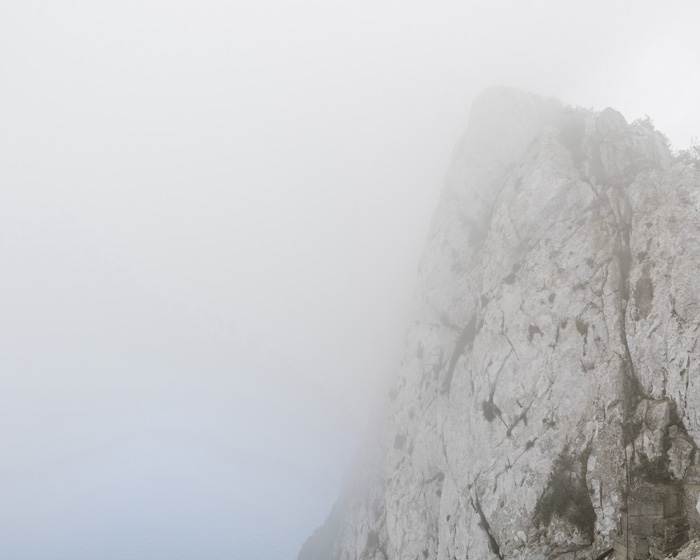 15 June to 3 July
Preview Party Friday 14 June 6.30 to 8.30
Kristy Campbell, Jan Martin, Hilary Peters
Kristy Campbell
Jan Martin
Hilary Peters
6 to 24 July
Preview Party Friday 5 July 6.30 to 8.30
East Suffolk Plein Air Painting Society
27 July to 14 August
Preview 26 July
Rose Voutsas, Mark Croxford, Chris Doddridge
Rose Voutsas
Mark Croxford
Chris Doddridge
17 August to 4 September
TRANSFERENCE
Preview 16 August
OPEN SHOW
7 to 25 September
Collection day Wednesday 4 September 11 to 4
Work can also be left at the gallery on the Saturday and Sunday before the show.
Preview Party Friday 6 September 6.30 to 8.30. All welcome.
I Saw It On The Grapevine
28 September and 9 October
Preview party Friday, 27 September 6.30pm to 8.30pm. All welcome.
---