Halesworth Gallery

The Halesworth Gallery Celebrates 200 Years of Joseph Dalton Hooker
Join our mailing list to receive an email newsletter about exhibitions, opportunities and possibilities around the Halesworth Gallery in Suffolk and beyond.
John Lally, Fiona Roberts and Ray Petty
29 April to 17 May
You are invited to the Preview Party of our next art exhibition
28 April from 6.30 to 8.30pm
Click here to see images from installation of the show on Thursday.
John Lally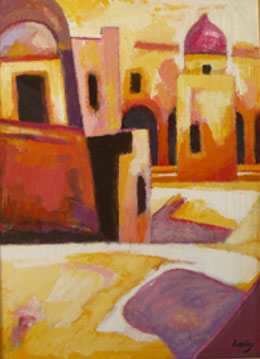 Fiona Roberts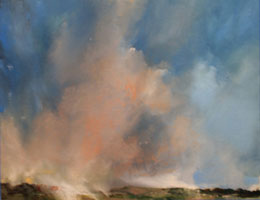 Ray Petty

Ray was the County Art Adviser for Suffolk prior to becoming the founding Director of Suffolk Anglia Ruskin University based at Belstead House in Ipswich. He has made art works all his life and has been an art educationist throughout his career.
Summer University was a popular part of the work of Suffolk Anglia Ruskin University and featured many practical art modules. Anthony Frost, the son of Sir Terry Frost, joined Ray as a tutor throughout this period and they collaborated on degree delivery and practical art-making each year. The blue diamond painting comes from this period. Ray developed the diamond totems based on this enjoyable experience and has kept the theme running alongside his other projects.
The Three Dancers has emerged as a dominant theme over the last twenty years and the examples here demonstrate the reworking of an image initially realised as a mixed media collage.
Other Distractions includes a variety of works that emerged in the period post 1993. This was the year Ray recovered from a stroke and celebrated by having an exhibition at Belstead House calledAt a stroke the colour back in my life!
Images from installation day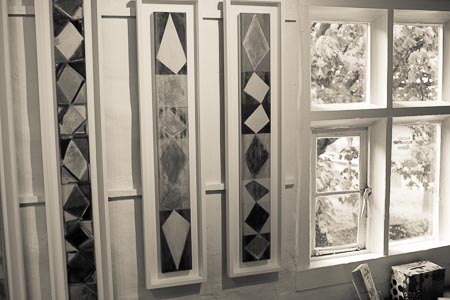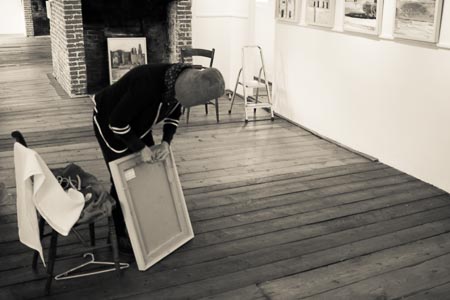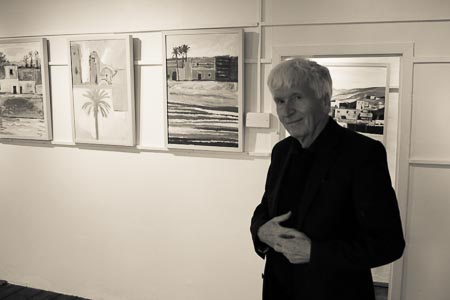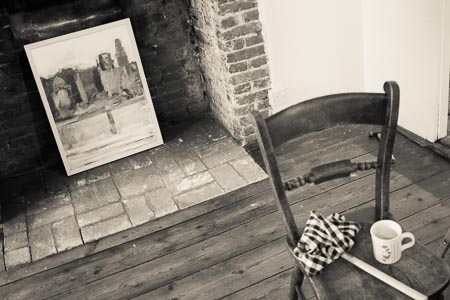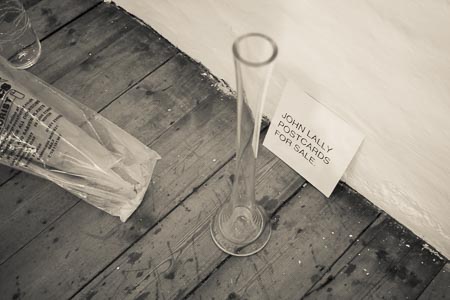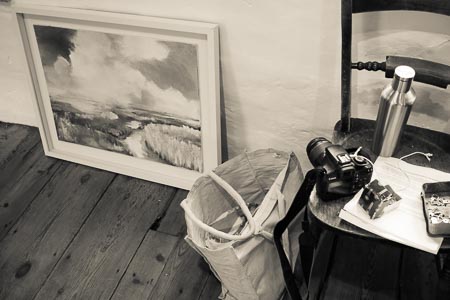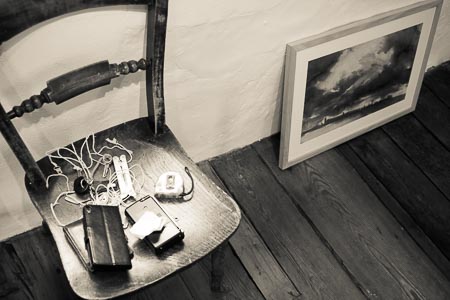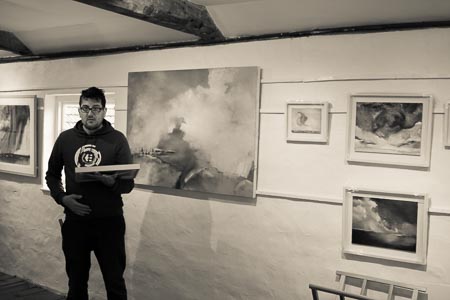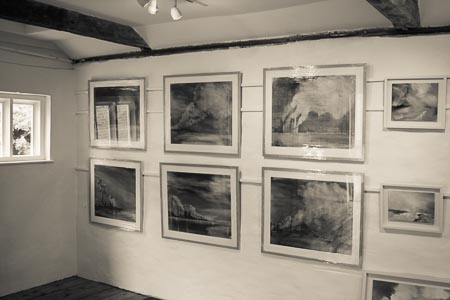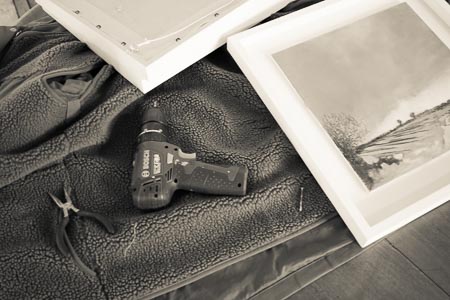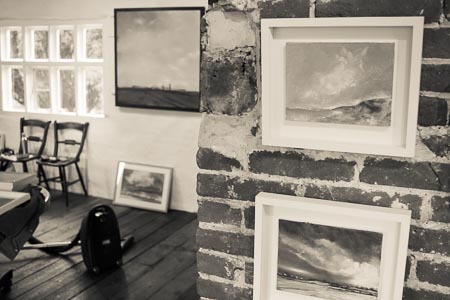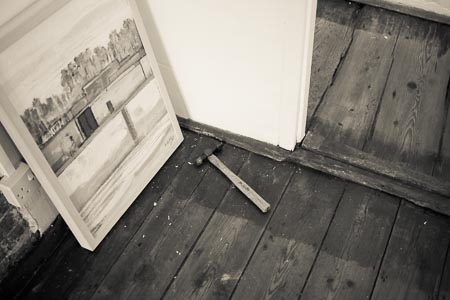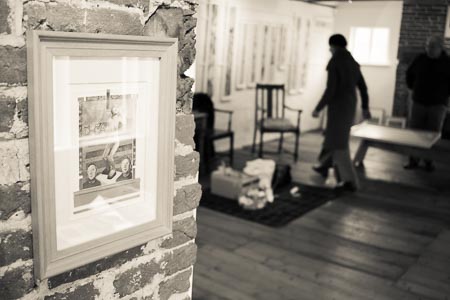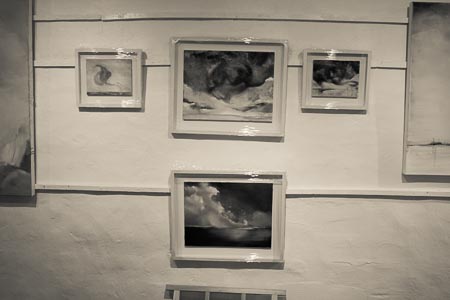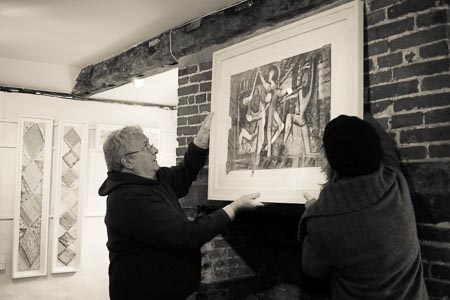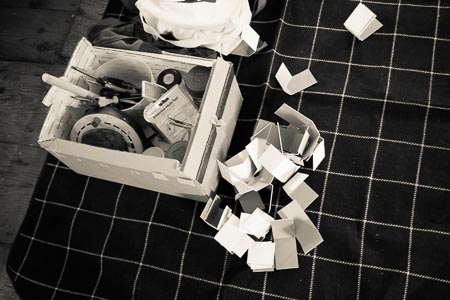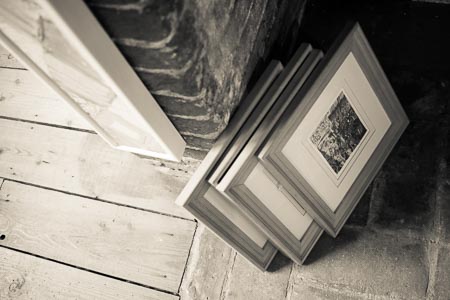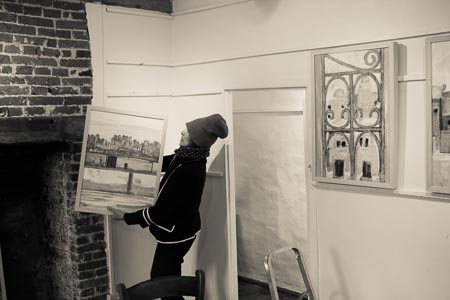 20 May to 7 June
Preview Party 19 May
InsideOut
Ron Fuller, Moss Fuller, Mel Pike, Elaine Nason, Deb Lay, Brian Seabon, Anne Paton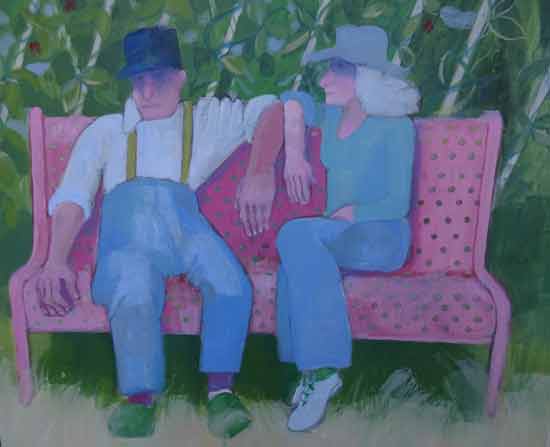 A show celebrating the varied work of a group of artists based around Laxfield. An interest in the practice of drawing unites them.
10 June to 28 June
Preview Party 9 June
Darren McMorran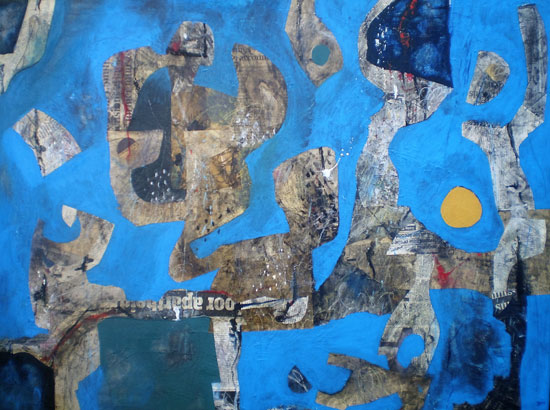 Adrienne Smiley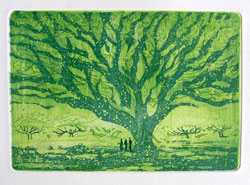 Ideas from subjects seen, felt or imagined - near or when travelling. Sometimes taken from a photo or a drawing. I love printing - etching and aquatint especially - as it lends itself to line work and the process leaves a lot to chance. Please support Amnesty International and buy a print.
Corrin Tulk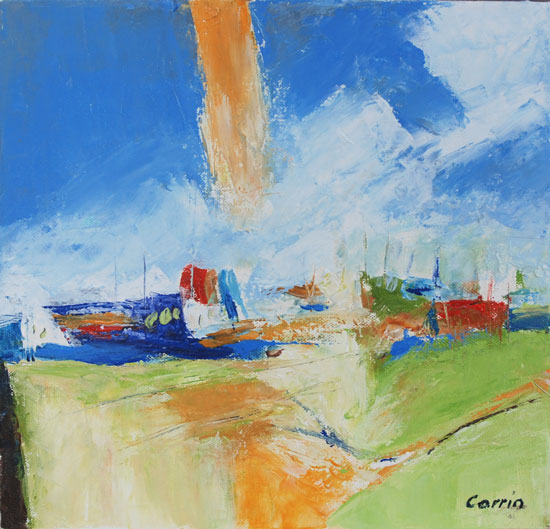 Darren shows exciting new abstract paintings, Adrienne will exhibit etchings and drawings inspired by the locality and travels and Corrin will show paintings inspired by the East Norfolk coast.
1 to 19 July
Preview Party 30 June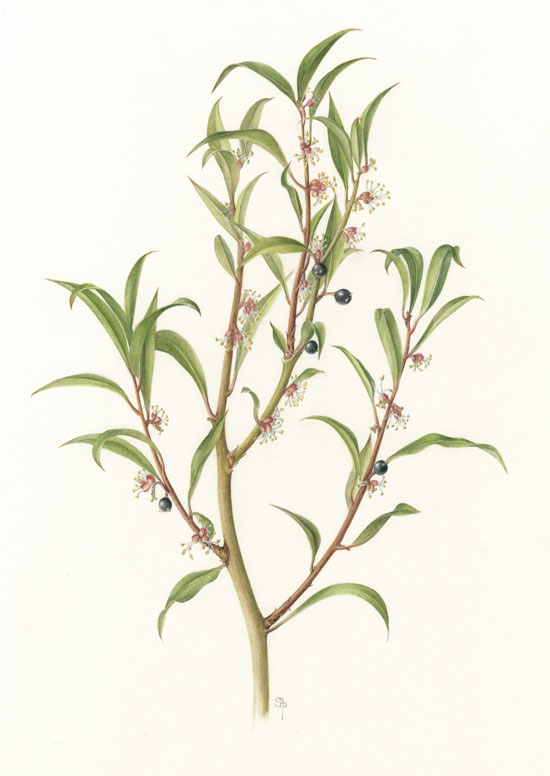 JOSEPH DALTON HOOKER: A LEGACY OF BEAUTY
From Halesworth to the Himalayas
Paintings by AMICUS BOTANICUS with CHELSEA SCHOOL of BOTANICAL ART
Halesworth is the birthplace of Sir Joseph Dalton Hooker and we will be celebrating the bicentenary of his birth with exhibitions, trails, talks and events. The Halesworth Gallery has invited CSBA Students and members of Amicus Botanicus (Alumni of CSBA) to exhibit botanical paintings of plant species relating to and named after Hooker.
The process of creating a botanical painting will be shown through the work of CSBA students.
22 July to 9 August
Preview Party 21 July
Gerald Nason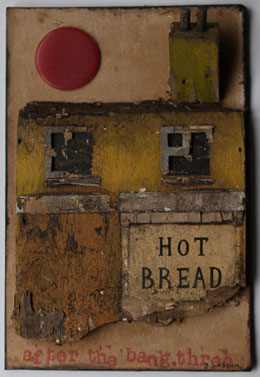 Martin Coe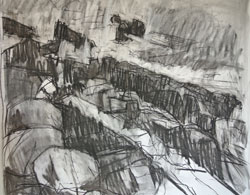 Rebecca Greathead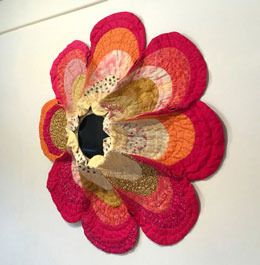 Gerald will be "off the wall" with a display of witty postcards and small works. Rebecca will be making site specific sculptures especially for the gallery and Martin will be showing recent landscape paintings and drawings.
4 August 7pm
Poetry Evening
Gerald Nason, Naomi Jaffa, Dean Parkin
Three local poets not to be missed.
12 to 30 August
Simon Turner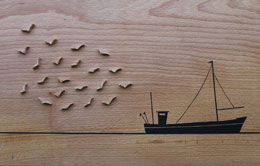 Marianne Koby Johnson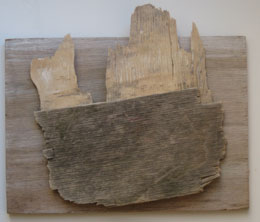 Lucy Bell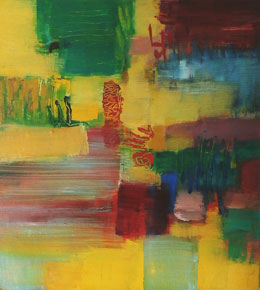 Preview Party 11 August
Simon makes elegant wood sculptures and relief works. Marianne will be showing collage sculptures and paintings and Lucy will be exhibiting new paintings inspired by landscape, paint and mark-making.
2 to 20 September
Open Show
Handing in day 30 August
Preview Party 1 September
Entry form on the website in May and in the gallery.
23 September to 24 September
Earth and Fire
Anglian Potters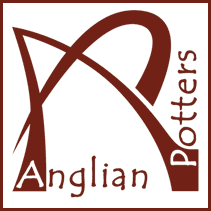 Preview Party Friday 22 September
Special selling show of a wide range of ceramics by skilled potters.
---
Sat 22 and Sun 23 April
Young Artists' Art Exhibition
Wonderful work from our local children in schools and scout and guide groups. Not to be missed.
Open both days 11.00am to 5.00pm
---